SHARON KELLEY | FEBRUARY 2021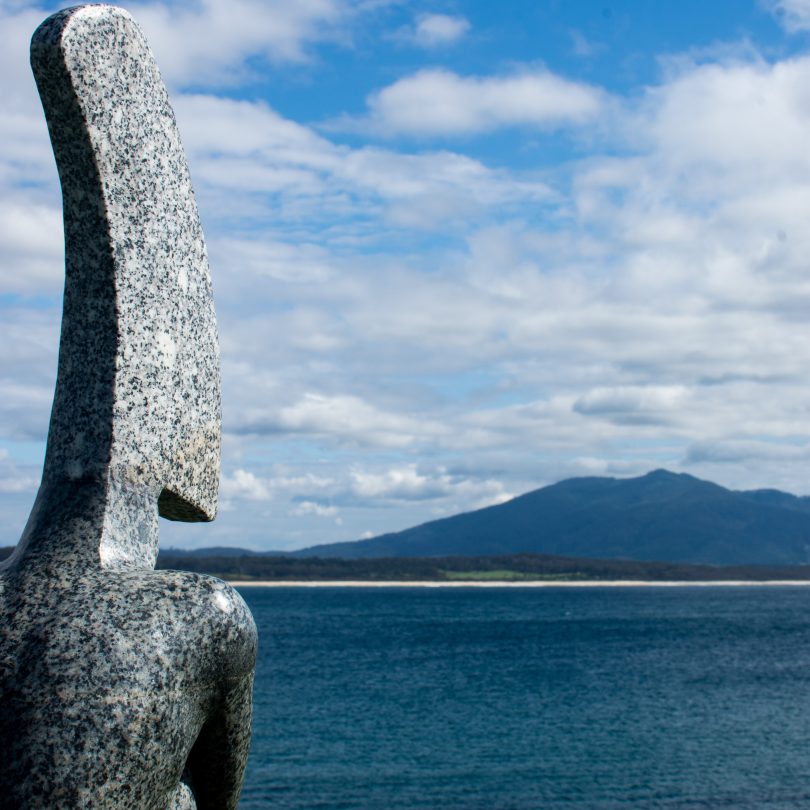 For nine days in between the Black Summer bushfires and the outbreak of COVID-19, SCULPTURE Bermagui was able to squeeze an exhibition of 129 sculptures into a drama-free gap in 2020.
The exhibition went ahead in March, and the outdoor nature of most of it meant the event was COVID-19 safe. Now, this year's exhibition is shaping up to be even more promising.
Now in its 15th year, SCULPTURE Bermagui will run from 6-14 March, 2021, and will be centred around the NSW South Coast town's Dickinson Point and foreshore, while the indoor sculptures will be curated for the first time in the Bermagui Surf Life Saving Club, in front of Horseshoe Bay with Gulaga Mountain as a backdrop.
An increased number of sculptures will feature in this year's exhibition, up from 129 to at least 145. The program includes live music from Four Winds, workshops, artists presentations and tours, and a unique 'Sculpture Meets Golf' adventure.
---
READ ALSO: SCULPTURE Bermagui brings spirit, colour and passion to the Far South Coast
---
The 2021 SCULPTURE Bermagui exhibition promises to be thought provoking and to stimulate conversation and reactions from people young and old. It will showcase the skill and imagination of sculptors, with entries from established and renowned artists, and from emerging talent across Australia.
As a flagship event for the local community, it attracts thousands of visitors to the South Coast, and is a much-needed economic boost to the region through the generation of tourism expenditure in hospitality and other industries.
Further information on SCULPTURE Bermagui can be found on its website and Facebook page.